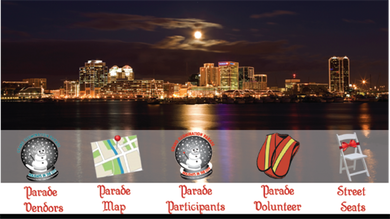 Click on this picture to find out more from the city of Norfolk.
Grand Illumination Parade
Pugs U Gotta Save is planning to again be marching in the Grand Illumination Parade Saturday Night November 23rd. You can see this best in downtown somewhere along this
parade route
; however, the parade will be televised the night of, and several times later, including on Thanksgiving day. Stay tuned to find out what the theme is for this year's parade. Last year we were on parade as the residents of Old PugDonald made it off the farm and into the city in last year's themed parade of Storybook LIVE!.
If you would like to get up close and personal with this event (I.e., walk in the parade.) Please contact us at
events@pugsugottasave.org
on or before November 8, 2013.
In case you miss the parade in person, or live on Saturday November 23, 2013 from 7 pm - 8 pm, the parade is typically rebroadcast on WVEC Channel 13 Thanksgiving day, Thursday November 28 in the morning and then again one or more times in December.
---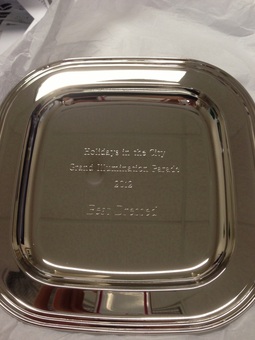 After months of planning, meetings to be had, and everyone working on their own outfits, last year in 2012, Pugs U Gotta Save and the Hampton Roads Pug Meetup walked through and from the parade with the award of Best Dressed. Thank you goes to everyone that participated, planned, or tried to make it. We look forward to this year. Stay tuned for the theme announcement.
---